Birth Injuries From Pitocin Use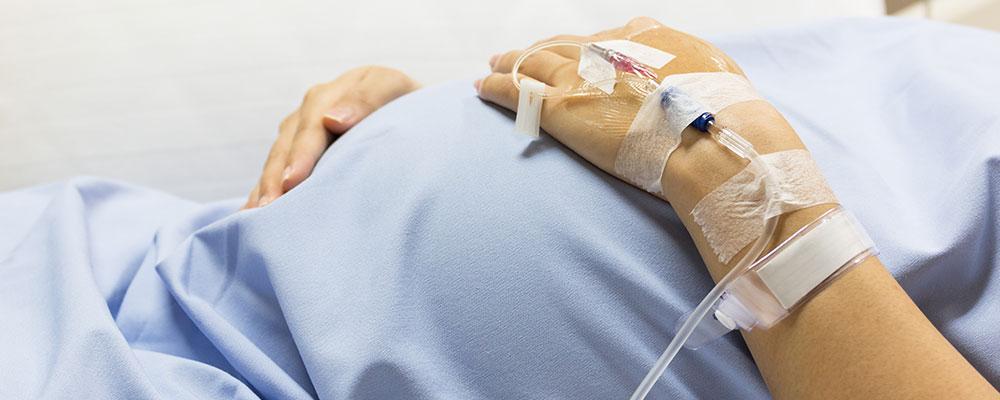 Risks Involved With Medications for Labor Induction - Chicago Medical Negligence Lawyer
In some situations, it may be medically necessary to induce labor to ensure that a child is delivered safely, or a mother may need assistance if labor has stalled or is not progressing quickly enough. In these cases, a drug known as Pitocin may be administered. However, this medication may increase the risks of complications during birth that could cause serious injuries to the mother or child.
What Is Pitocin?
The hormone oxytocin, which is produced by a mother's body, helps her progress through the process of labor, and it can strengthen the contractions of the uterus. Pitocin is a synthetic form of oxytocin that is administered to a mother through an IV.
The effects of Pitocin can be unpredictable, and different mothers may react differently to this drug. The contractions experienced when Pitocin is administered are often stronger than they would be naturally, and they may last longer and occur closer together. The drug should initially be administered at a low dose, and dosage may be increased until contractions begin occurring regularly.
When using Pitocin, the heart rate of both the mother and child should be monitored closely, and medical staff should respond promptly to any signs of distress. In some cases, Cesarean delivery may be necessary to prevent injury to the child or mother.
Child Injuries
The primary risk that Pitocin use can present to the child is through too much uterine stimulation. During contractions, blood flow to the child through the placenta may slow or stop. When a contraction ends, blood flow resumes, allowing the child to receive oxygen. The strength and frequency of the contractions caused by Pitocin may inhibit the uterus from relaxing, which may cause the infant to experience asphyxia. The child may also be unable to receive enough oxygen if intense contractions lead to placental abruption.
Lack of oxygen can cause brain injuries, including hypoxic ischemic encephalopathy (HIE), cystic encephalomalacia, or periventricular leukomalacia (PVL). These types of injuries may result in developmental disorders such as cerebral palsy, and if they are severe enough, they may lead to fetal death.
Maternal Injuries
The use of Pitocin can lead to a variety of injuries to the mother, including:
Uterine rupture

- The intensity of contractions may cause the uterus to tear. In addition to threatening injury to the child, a ruptured uterus can lead to severe

post-partum hemorrhaging

and

maternal death

.

Water intoxication - Pitocin may cause an electrolyte imbalance in the mother's body, which can lead to potentially fatal brain injuries.
Heart issues - The mother may experience cardiac arrhythmia or high or low blood pressure.
Anaphylaxis - An allergic reaction to Pitocin can endanger the mother's life.
Subarachnoid hemorrhage - The mother may experience bleeding in the membranes surrounding the brain, which may lead to stroke, brain damage, or death.
Due to the risks involved with Pitocin, proper procedures should be followed when it is administered. It should not be used if the child is in an unfavorable position (such as the breech position), if the child has experienced fetal distress during the pregnancy, or if there are complications that would require a C-section, such as a prolapsed umbilical cord or placenta previa.
Misuse of Pitocin can lead to serious or fatal injuries to a child or mother during birth. If the medication was administered incorrectly, if the mother or child were not properly monitored, or if signs of fetal or maternal distress were not addressed promptly, this may be considered medical negligence. The Birth Injury Law Alliance can help you understand the options that are available to you in the aftermath of a birth injury. To schedule a free consultation and case evaluation, contact us today by calling 312-945-1300.